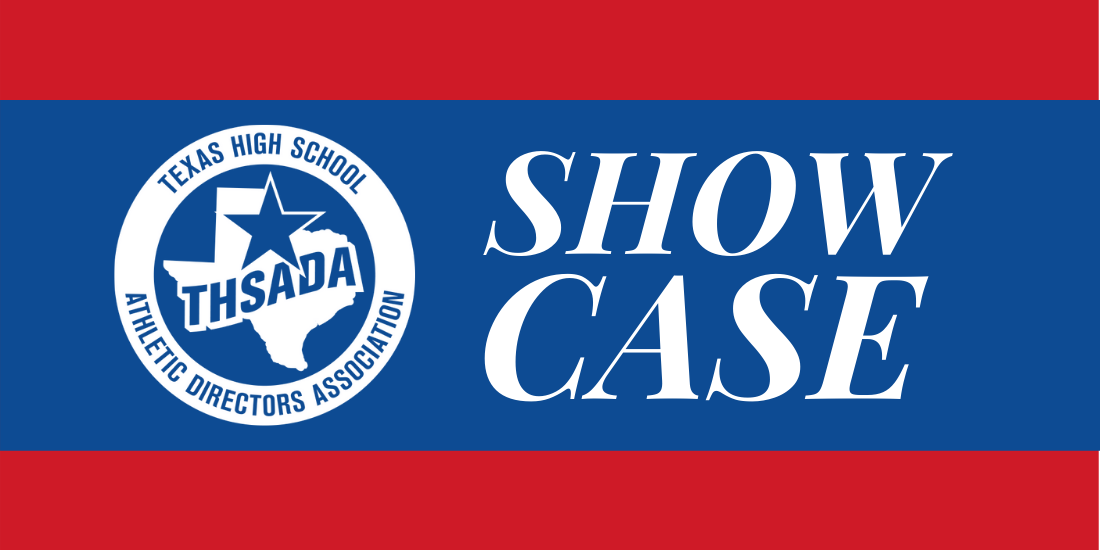 Lisa L. Langston, Ph. D., CMAA, CIC
Fort Worth ISD Athletic Director
President-Elect, NIAAA Board of Directors
The summer after my freshman year at Texas A&M, I worked my first basketball camp. I was enthralled; I had the ability to impart knowledge, to motivate, to influence another person to positively change their ability to perform a new skill resulting in their happiness and sense of accomplishment. I was hooked on coaching. That fall semester, I changed my major from Electrical Engineering to Physical Education.
Regarding my current position, I had carried the subconscious thought of athletic administration with me for years. I recalled the impact Ms. Lois Harris, an assistant athletic director for Dallas ISD, had on me as a high school student-athlete. I was competing at a regional track meet. She spoke to me, knew who I was and called me by name. I was in awe that I was known, that I mattered. I knew I wanted to have that type of impact on young people's lives. Ms. Harris taught me the value of being visible and connecting with student-athletes as a district-level athletic administrator. I owe her a debt of gratitude.
I received my Bachelor of Science in Physical Education from Texas A&M, where I was a student athlete in Basketball and Track and Field. After playing professional basketball abroad for three years, I returned to the United States and became a teacher and coach.
My entire 30-year educational career has been with Fort Worth ISD. I have been blessed by great timing. I taught and coached for only 5 years. My fifth year of teaching and coaching, I was recruited and hired to run an intramural athletic program as a component of the athletic department. After a five-year trial and a change in district leadership, the program was eliminated to return to a more traditional middle school athletic offering. I assisted with the proposal to change the athletic department structure. Basically, I assisted with creating a new position for myself as assistant director of athletics.
In 2016, the district restructured the athletic department to include a Director of Athletics position between the Executive Director and the Assistant Directors. The new position supports the Executive Director of Athletics and specifically addresses professional development for athletic coordinators and coaches. I was hired as the Director of Athletics in August 2016.
Two of my major areas of responsibilities that serve my purpose and bring immense joy and satisfaction involve the professional growth and development of our athletic coordinators and coaches. The other area is attending to the health and safety of our student-athletes. I, along with input from my colleagues, guide the vision for the professional learning opportunities for our athletic coordinators and coaches. The more knowledgeable, the more competent our athletic coordinators and coaches are, the better our student-athletes are served, which leads to better performance in the athletic arena and the classroom.
In addition, I oversee our team of athletic trainers and work closely with our consulting physician. Our team of athletic trainers is essential to the success of our athletic programming. It only takes sitting and having a conversation with anyone of them to understand the passion they have for the care and well-being of our student-athletes. We have a great group of professionals and I am honored that I get to work with and lead them.
I am appreciative of the latitude granted to me by Fort Worth ISD leaders. I have had the opportunity to lead various initiatives to benefit our athletic coordinators, coaches and, most important, our student-athletes. Two such initiatives are our partnership with the InSideOut Coaching Initiative (ISOI) and our annual Coaches Academy. Both initiatives enhances the professionalism our athletic coordinators and our coaches.  In addition, our student-athletes and coaches have been privy to several Dallas Cowboys and NFL-related events and growth opportunities as a direct result of the partnership with ISOI. Personally and professionally, working within a large span of control and having opportunities to affect positive change for a multitude of individuals has prepared me for the special honor of serving as the next NIAAA president.
A major professional influence is Lynn Hickey. Currently, she is the Associate Vice President/Director of Athletics at Eastern Washington University. She was hired prior to my junior season at A & M. She saw my value beyond the court, which she communicated to me by her words and by her deeds.  She is still my mentor and a great example of how to develop followers into leaders.
Another major influence in my career was Charles Lincoln, Crowley ISD Executive Director of Athletics. He and I taught together my first year in Fort Worth ISD. Without his support and leadership, I would not have made year two! Joe Barnett was a major influence. He simultaneously fostered with my involvement with THSADA and NIAAA. Willa Gibson and Debbie Weems took me under their wings early in my athletic administration career.
In addition, there are twelve D-FW area Athletic Directors who took part in my doctoral study that were instrumental in my professional growth. The discourse with the twelve athletic administrators was invaluable to accomplishing a personal goal of a Ph.D. and reinforcing my purpose as an athletic administrator. My former colleague, the late Herb Stephens, was a tremendous influence and supporter. These are just some of the leaders to name a few who have influenced me. Of course, there are other former and current THSADA members who assisted me along this journey.
I am currently the President-Elect for the NIAAA, where I have also served on the Board of Directors, Certification Committee, and Coaching Education Committee. I have served on the THSADA Membership and State Liaison Committees.